RobotOverhead-Gripper
CONTACTLESS LIFTING WITH ROBOT SYSTEMS

With the RobotOverhead-Gripper it is possible to lift sensitive materials contactless from above by means of a robot. Besides from gripping, it can be used for (un)loading, sorting and singulating.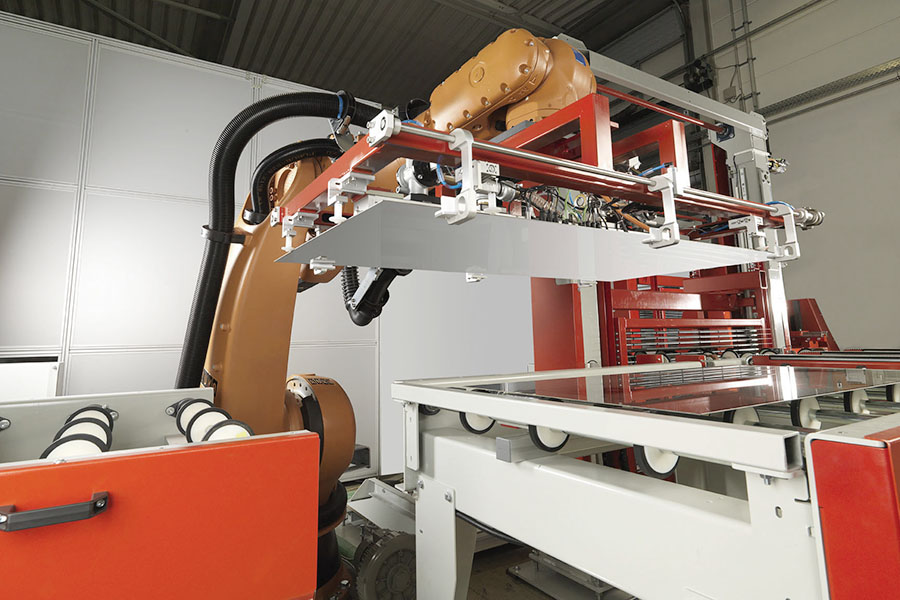 Contactless lifting of the substrate
The RobotOverhead-Gripper uses a combination of negative pressure and the Ultrasonic Suspension Technology to enable topside gripping of the workpiece. The substrate is kept at a distance, which enables contactless transport and prevents micro-scratches and contamination. Our technology allows a high flatness of the substrate during the handling process.
It can be supplied in various versions, for example for the contactless transport of glass components in the manufacture of flat screens
.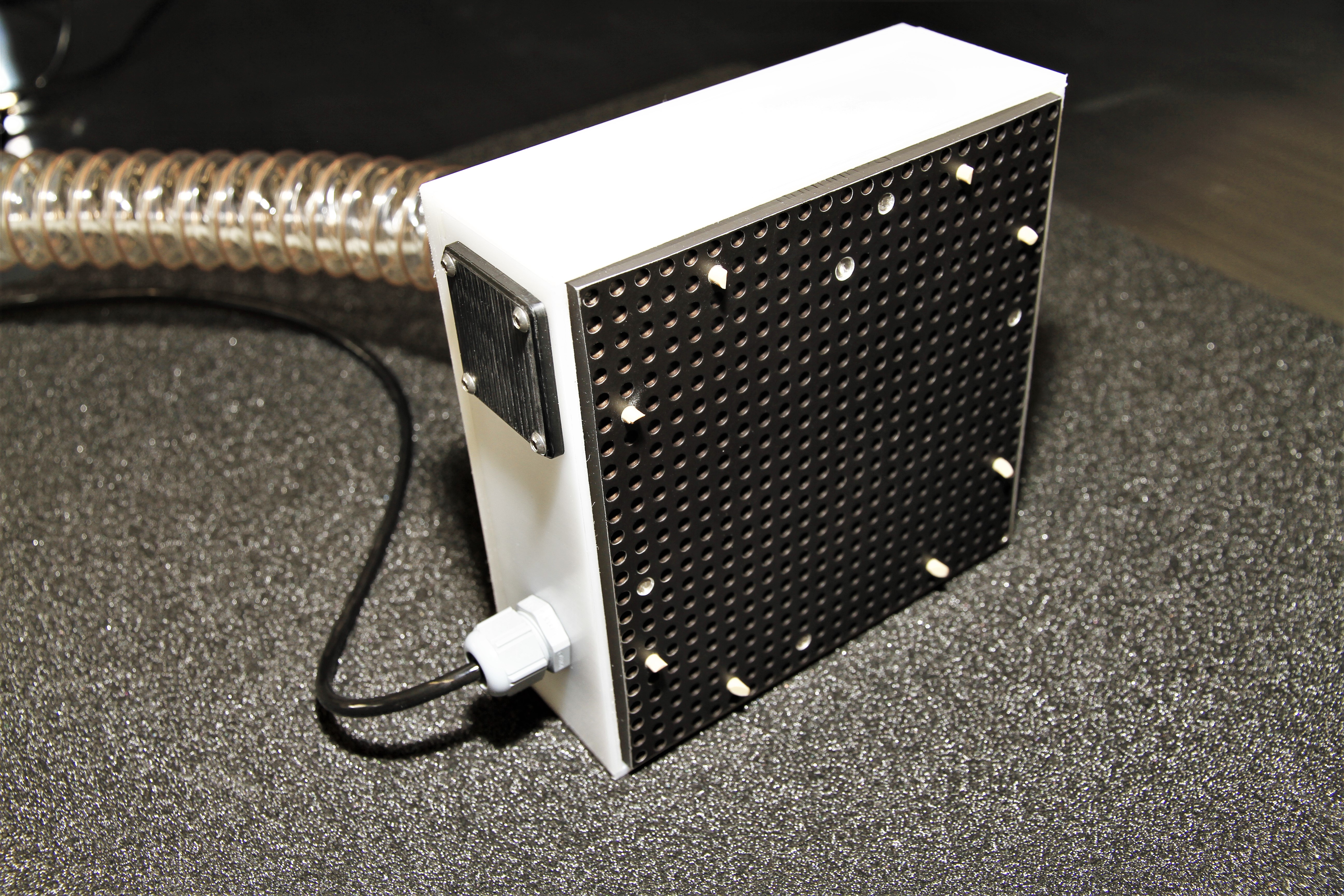 Features of the RobotOverhead-Gripper:
High-precision pick and place
Contactless topside gripping
High flatness of the substrate
Different dimensions
Safety hooks can be fitted as an option
Customizable according to customer specifications
Our RobotOverhead-Gripper is suitable for battery cells, glasses (GEN1-GEN10), foils, lenses, packaging, wafers and other sensitive materials
.
Ultrasound and robots - a winning combination
Wherever materials are too heavy or sensitive to be handled and processed by humans, robots are increasingly appearing in the scene. Essentially, the aim is to protect the human body on the one hand, but also to reduce or minimize breakage rates of contact-sensitive materials such as glass, solar wafers or screens on the other hand.
ZS-Handling's patented ultrasonic technology creates two incentives to choose non-contact handling with a robot over contact-intensive manual handling. The use of ultrasound creates a film of air between the substrate and the ultrasound-generating sonotrode, eliminating contact and minimizing potential breakage of the workpiece. In addition, ZS-Handling's ultrasonic technology can be adapted to all common robot types.
Clean room compliance through ultrasonic technology
Another advantage that arises when using the patented ultrasonic technology in combination with a robot arm is the compliance with cleanroom conditions. Particularly in medicine, but also in the semiconductor industry, it is important that substrates are not contaminated with airborne particles. Due to the fact that on the one hand there is no contact due to the generated air film, and on the other hand the use of robots means that no humans are required in the production section, clean room requirements up to ISO Class 1 can be realized.
However, one of the biggest advantages of ZS-Handling's products is that they can be adapted to meet customers' specific requirements. This means that many of the solutions we sell are individually tailored to processes and substrates. The same applies, of course, to the use of special robots.